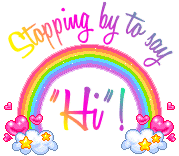 i just wants to share with you'll how do i feel today.. i am happy that i could spend my time talking, joking and having fun with my beloved husband yesterday.. i believe that when we r done the right things, God will always bless us. I really feel so blessed even i got so many problem, struggling with my life and many more..i still can feel HIS love!!!:)
I really thankful for sending him to me. married life's teach me so many thing. How to be a patient women, appreciate the things around us and how to be a good wife and mummy in family. Even i didn't done yet all the "term" of marriage life, but i still trying and learning to catch it. i believe that i could do that for my happily married life!!!!:)..Bible said, women r the helper for her husband..and women must respect their husband and treat them as well.
my first month of marriage, so much of struggling and problem came into my mind . i can't fixed my self yet..i feel regret why i get married early?why i should choose this man for my partner the whole of my life?..crazy rite?why i can think like that..from there i learn that we will never understand God's planned in our life @ future life..why should i felt regret?nothing rite? that was the way how evil "works" in our marriage life...evil will never happy with what we had..evil trying to destroy us. btw,im thanking GOD for everything...
almost one year i became a wife..day by day i learn so many thing. Bible teach me many "lesson"!! how to be a good wife and a blessed women.. like what my husband told me that day, "im the light in our family"..:)i really thanking God for HIS WORDS... from that day, i commit all the not rite in HIS hands and i surrender my life for HIS purpose..because i know that, i am here not because the accident, but i am here because HE has the purpose for my life. i am here because of HIS love for me.....once again i would like to say thanks to my husband, because of him i can open my eyes to see the "real life"...Thanks to JESUS for HIS mercies for my husband.. HE changed my husband a lots....Thanks "papa" for loving me and accepted me be your wife....love u so much sayang...:)